Sustainable relief solutions to support your supply chain
Protect the vendors and suppliers essential to your business with our tech-enabled Emergency Financial Relief solution.
What is Supply Chain Relief?
People power every business, and while we often think of employees first among key stakeholders, the rest of your supply chain is critical to your everyday operations. Responsible companies understand the value of supporting key vendors when they need it most, and sustainable leaders are looking for solutions.
Supply Chain Relief programs provide a financial lifeline for the employees of your vendors and suppliers in the wake of disasters and hardships - one that creates an economic multiplier effect for your company and the community you call home. Our tech-enabled solution allows individuals to apply for charitable grants that can be used to cover unexpected personal expenses and help them regain financial stability in uncertain times.
The journey of relief
UNEXPECTED EVENT
A disaster or hardship occurs.
PERSON IMPACTED
Work and life are unstable.
APPLY FOR RELIEF
Individual applies for financial relief.
APPLICATION REVIEW
E4E Relief grant specialist reviews.
DETERMINATION
Grant decision made based on program guidelines.
RELIEF DISBURSED
Funds distributed directly to applicant.
Why Supply Chain Relief matters
When you invest in building a sustainable supply chain, you support the success and profitability of your business. You mitigate the risk of supply chain disruption, and you strengthen the relationship between your business and key stakeholders.
E4E Relief offers a powerful way to increase the sustainability of your supply chain, empowering you to restore the financial stability of your supply chain's workforce.
The result: increased productivity, engagement and loyalty among the people who power your business.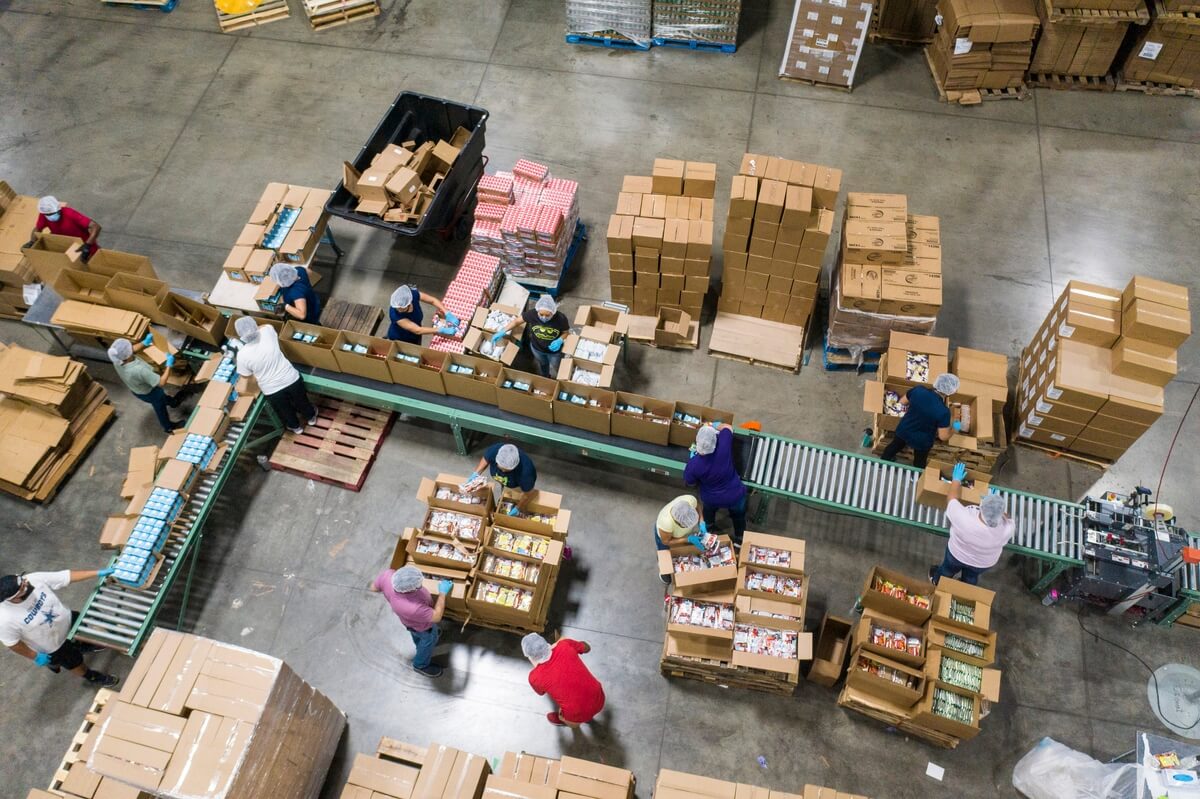 Did you know...
49% of CEOs globally report they are dealing with supply chain disruption due to extreme weather events. (Accenture)
The E4E Relief advantage
Our mobile-first Emergency Financial Relief solution is built on a powerful combination of human expertise and technological efficiency, creating a seamless and supportive experience for your vendors and suppliers around the world. Our state-of-the-art platform is scalable, secure and confidential, allowing individuals to apply for the relief they need while protecting their privacy and their dignity. Our team of seasoned and committed relief advisors, grant specialists and relationship managers are there to provide support every step of the way.
Transparency
Distinct & separate fund accounting
Interactive client dashboards
Allocated investment earnings
Readiness
Expert program design consultation
Equitable third-party grant review & determination
Automated class verification options
Strict regulatory compliance
Payment redundancy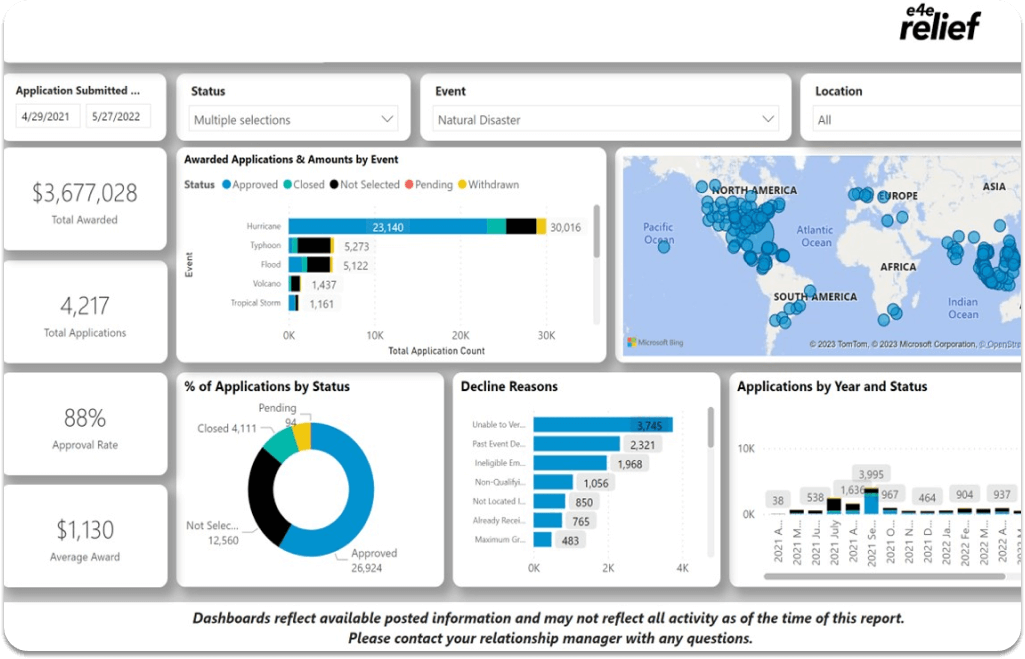 Applicant Experience
Protection of personal data
24/7 global applicant support
Interpretive services offered in 200 languages
Native language translations
Impact Driven
Leading industry insights & benchmarking
Advanced impact research & reporting
Client Connection Groups
Educational webinars & focus groups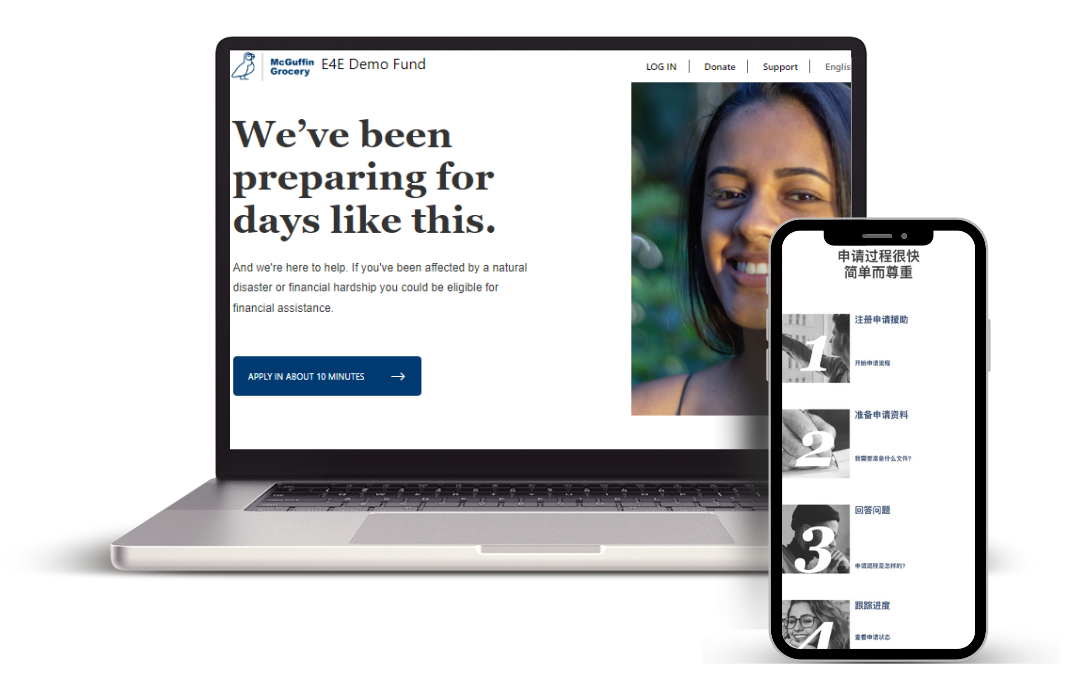 How to set up Supply Chain Relief
Design
Our advisors help you define who and what to cover.
Fund
Determine how to seed the program and commit to E4E Relief.
Build
Our team builds your relief platform based on your parameters.
Launch
Encourage your workforce to donate and apply.
Our step-by-step disaster readiness guide
A billion-dollar disaster now occurs every 18 days in the U.S. alone (NOAA). Is your business ready for the next one?
In our free Disaster Readiness Guide, we walk you through the steps to ensure your business is prepared for the worst. Download the guide to get started today!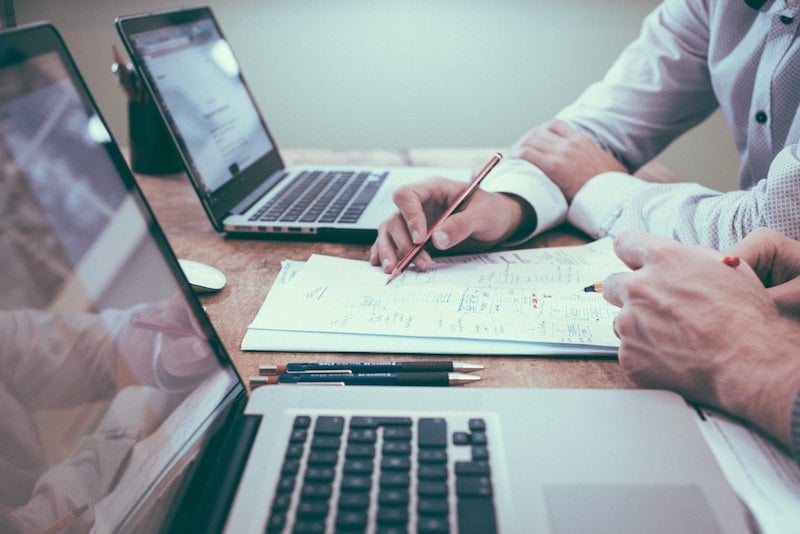 The latest news from E4E Relief
Let's discuss your needs
Ready to find out how Emergency Financial Relief could support your supply chain and your business? Let our team walk you through a brief demo of our award-winning solution.