Subscribe to the Relief Brief
Offering news and insights for today's people-first leaders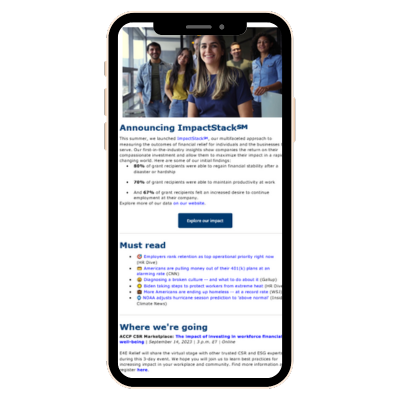 Where insight meets impact.
Welcome to the Relief Brief, your source for news and insight to inform your people strategy. Each month, we bring you curated information that empowers you to navigate the dynamic landscape of human capital management, with a particular focus on financial wellness and the impact of disasters on your global workforce.

Complete this form to join our community of global leaders committed to supporting their people and making an impact.