International Grant Distribution Checklist
Applied for a grant but have not received it? Check to make sure the following has occurred:
1. You submitted a grant application and received a verification on your screen via email. A status of "Pre-verify" means your application has not been submitted.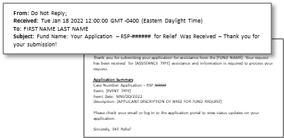 2. You received an Application Approved email from E4E Relief stating that you have been awarded financial assistance and should register with Western Union.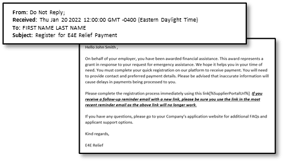 3. You registered with Western Union following the instructions in the email, and received an on-screen confirmation.

4. You received an enrollment approval email from Western Union GlobalPay Payee Manager.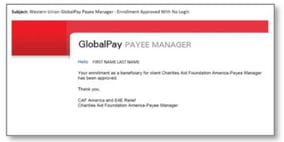 5. You received an email from Western Union Payee Manager informing you that a payment will be deposited in your bank account.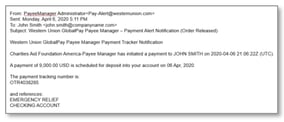 6. Upon completing registration, you will receive a notification email confirming that you successfully registered, and your payment will be on its way shortly.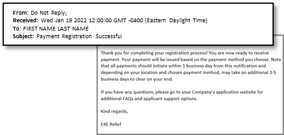 If you have followed the above instructions and it has been six weeks since you have enrolled with Western Union, please contact E4E Relief at paymentsintl@e4erelief.org and include your name and case number (RSP #) in the subject line. Please do not contact Western Union or CAFA; it may delay your grant award.